15% OFF Any Repairs For First Time Customers
Denver Colorado's Premier Heating & Air Company
15% OFF Any Repairs For First Time Customers

Why Choose Us?
With so many HVAC companies to choose from, here's why you should choose us!

25 Years Experience & a Real Focus on Customer Satisfaction


We Combine Quality Workmanship with Superior Knowledge

Professional Service for Private & Commercial Customers

The Best Warranty in the Business

We Can Ensure a Job is Done on Time & On Budget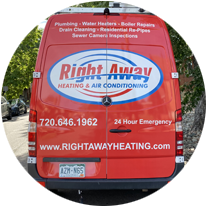 SATISFACTION GUARANTEED –
WE MAKE SURE YOU'RE COMPLETELY SATISFIED BEFORE WE LEAVE YOUR HOME!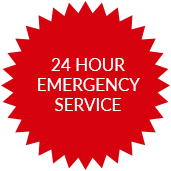 GREAT SERVICE WITH A GREAT WARRANTY
Our warranty goes above and beyond everyone else in town! We offer a comprehensive 2 year parts and labor warranty on service repairs. New installation warranty up to 10 years on parts and labor.
"Jose was absolutely incredible. I had a complex furnace issue that I needed to be immediately addressed because the outside temperature was 0 degrees. Jose came out just hours after I called. He walked me through the issue and allowed me to observe for my own benefit. Ultimately Jose informed me how to fix the problem and gave me two options: 1) to allow me to acquire the necessary parts myself and to install the parts myself, and only pay Jose a reasonable service fee or 2) to pay for the parts, installation, and the service fee. I chose the later and my furnace has been working great ever since."
– Gavin Jacobs
"Its never good when your AC goes out in the summer. I called quite a few places and they were either too busy, or unable to service a condo downtown. Called Right Away Heating and they were able to come out the same day. Jose was super knowledgeable, and actually taught me stuff about the AC unit. Exactly what I wanted and needed, would definitely recommend."
– Chris G