When you are looking for HVAC companies in Denver CO there are many choices that you can choose from. We understand that this is sometimes looked upon as a difficult decision but we are here to make it a much easier choice for you. There are many reasons why people like to choose us over others in the area, which is why we will be glad to walk you through everything that sets us apart from our competitors and most of all why you will love working with us.
Highly Rated Among HVAC Companies in Denver CO
Right off the bat, one of the most straightforward reasons we are the choice you need as far as HVAC companies in Denver CO is that we are highly rated. By "highly rated" we don't simply mean we have a couple positive ratings from our customers and a better business bureau A+ stamp on our website, no, we actually have over 150 Five star Google reviews that you can read here. You don't get nearly this many reviews and positive experiences by mere chance. We are very intentional with the service that we provide our customers and also the quality that we provide. This is extremely important when taking the time to learn more about other HVAC companies in Denver CO.
The great thing about having the choice to choose HVAC companies in Denver CO is that if they have great ratings, you know your service will be great as well. In fact, even if for some reason your experience with us didn't meet your expectations it is always our goal to make sure you have a smile on your face and we do everything that we can to make sure that we can make it right. We always look for feedback so we can do a better job every step of the way. Very simply put, we actually care about our customers and really choose to go the extra mile to make sure that they're satisfied.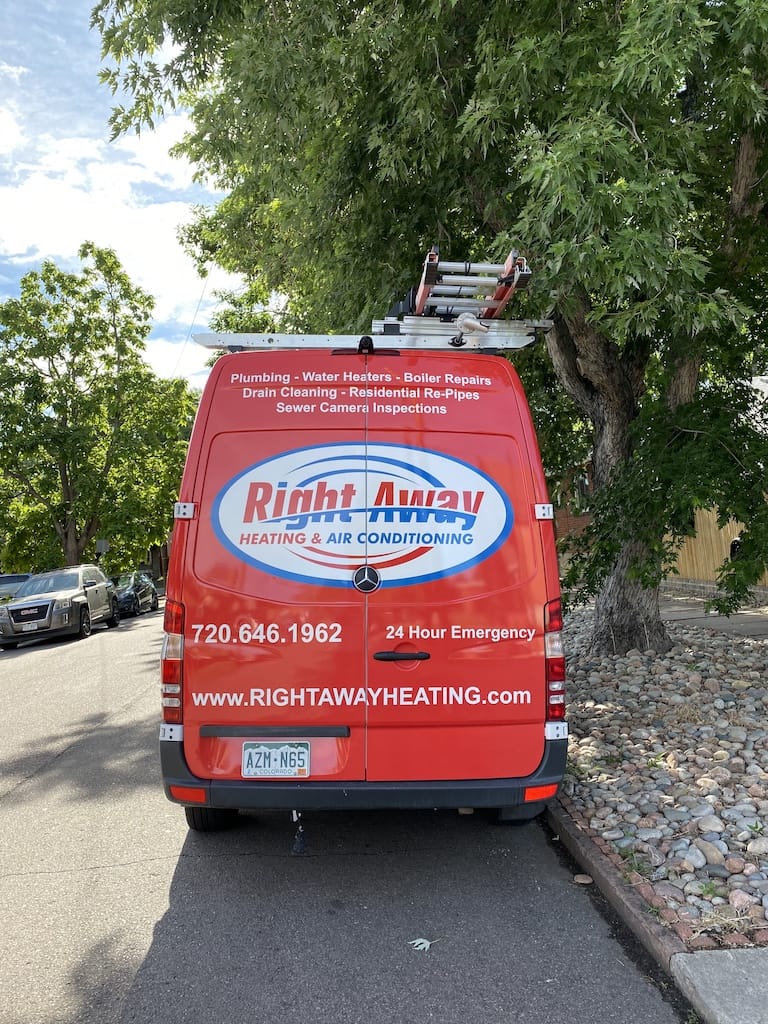 25 years of experience
The great thing about us is that we haven't just started this a couple years ago. This isn't a side gig or something we do to pass time. We've been one of the HVAC companies in Denver CO for over 25 years. We have a large chunk of experience under our belt. There's no situation that we haven't been put in before and haven't had the challenge of solving it. This is important because it really demonstrates the effectiveness that we have as a company but also shows you but we are able to do in order to really make sure you're getting exactly what you need. We have experts on our team and we've got our customers back!
We actually combine quality workmanship with superior knowledge. That means just because we know how to do something doesn't mean you should always be doing it, it's combining the practical and experiential knowledge along with the book knowledge that's going to help you! Just because we're very good at replacing your system doesn't mean your system should be replaced! It's so easy for HVAC companies in Denver CO to recommend the more expensive option because they either just wanna put more profit in their pocket and take more cash out of yours or they just don't know any better! Either way it's not a good thing for you. This is why with Right Away Heating we continue to combine our experience and workmanship with the superior knowledge that'll get you the best solutions.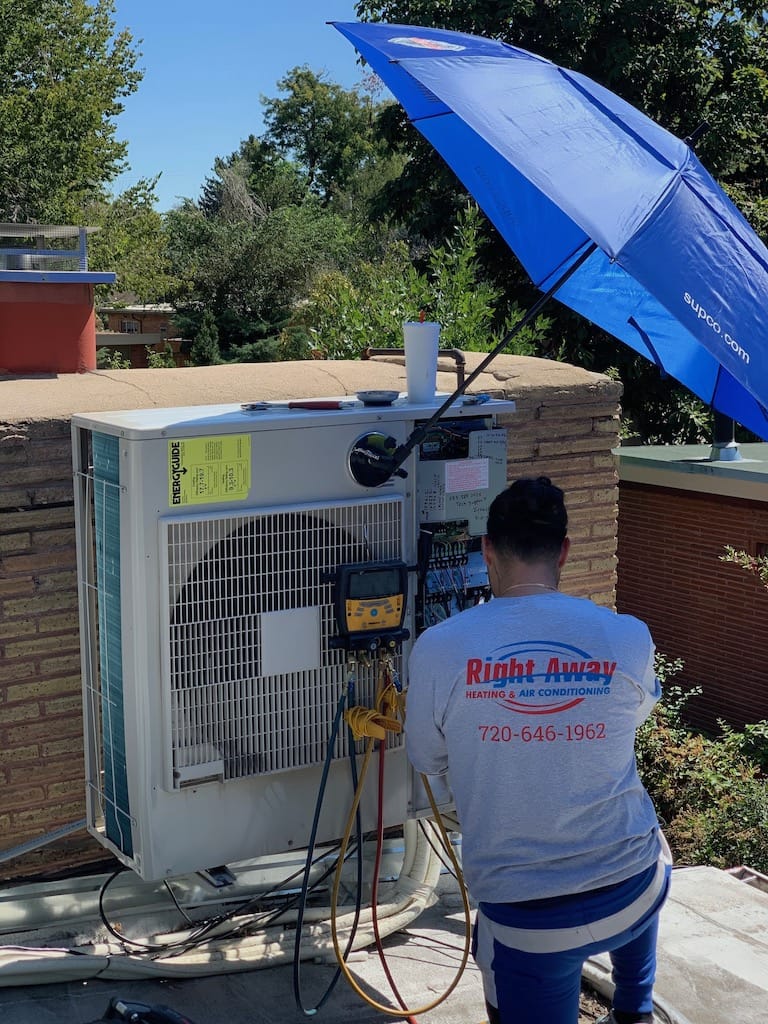 Variety of expertise
Not only are we here to help you with your heating and air issues but we are also experts in the plumbing trade. We are here to help you with both your HVAC needs and plumbing because we know how both of these concerns can put you in a spot where you wanna find someone that you can trust. With a lot of our customers we're able to help them with both of these areas because we've established our trust and credibility with them in the other trade. So this is why we're always looking forward to being able to demonstrate the quality that we bring in the service that you can rely on. In fact when you have us in mind you can always count on us to really offer you all that you're looking for.
On time and on budget
One of the easiest ways to get a real good gage on HVAC companies in Denver CO is whether they're there on time and whether they stick to the price they gave you! This is one of the easiest ways to do so because when someone is late to the job or they can't finish what they said that they would get done, it's very clear they probably just don't know what they're doing. This is why with Right Away Heating we want to make sure we take the time to demonstrate to you that we actually mean what we say. So put us to the test when you give us a call. We wi;; give you an upfront price before starting the job and if there are any surprises we make sure to properly communicate that with our customers. We have tight schedules ourselves which is why we wanna make sure that we get to your job on time and also get to our next customer on time! With Right Away Heating you're going to get your heating and air and plumbing needs taken care of promptly, effectively and reliably. We are looking forward to helping you sooner than later. Just know you can give us a call whenever you need to and ask any questions.